[Motorola]Google Beta Browser Setting For Your Built-in Browser(for SMART & GLOBE)
---
Browser
For Those Moto fans who likes to browse w/ Ubt on their built-in browser this trick is for you.
Actualy this is an old trick that have been revised by me for ka-Moto user ko out there..
Happy to tell you that pwede na rin eto sa Globe tried and tested ko na sya....
At Good news pwede na rin sya sa other phone brands like Nokia..

1. Goto your websession & make a new websession setting.
2. Input this Entry:

FOR SMART:
>Name: Any name u want
>Connection1: HTTP
>IP1: no ip
>Port1: 8080
/no port
>Connection2: HTTP
>IP2: 209.85.175.99
>Port2: 80
>APN: internet
>leave other entry as they are.

FOR GLOBE:
the same settings as smart but..
APN: http.globe.com
3. Set your new setting as default.
4. Run your Browser & you'll be transfered at the

http://

entry box.
5. Now you can type any Mobile sites you want to browse
.
(You can also browse html sites but its very hard to work arround so i advice to browse mobile sites only w/ this)
Ex. Screeshot of a Html site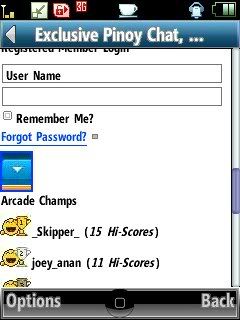 Ex. Screeshot of a Wap site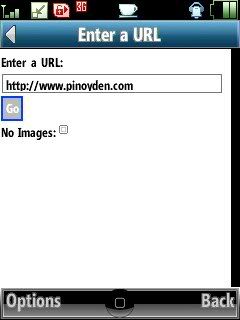 Credits goes to:
DeytheDevil